It's Saturday afternoon and I am taking a day to shower, laundry my clothes and spend the night in a bunk house at the Nantahala Outdoor Center near Fontana Dam. I woke up this morning at 6:00,  packed my backpack and started hiking at 6:30 to arrive here early. At 10:00 I finished my planned hike of 6.2 miles.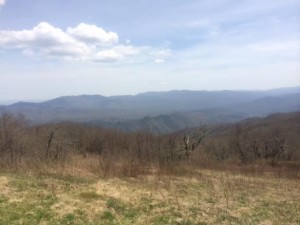 The weather has been spring like this week. We've been at 5000′ all week and mornings have been cold with nice warm days. I had my first cup of morning coffee this week on the trail. I did not want to carry the extra weight but decided that hot coffee each morning is worth the weight. What a way to kick of the day! Hot coffee and the sights, sounds and smells of the Appalachian Mountains.
On Tuesday we will enter Fontana Dam visitors center. Ranked among the most beautiful in the world, Fontana Dam is the highest concrete, gravity dam east of the Rocky Mountains. The Appalachian Trail crosses the top of the dam. Constructed in 1942-43, the dam is 480 ft. high and 2,365 ft. long. A visitor observatory is located on top of the dam. I will send pictures from this vista high in the Appalachians.
After leaving Fontana Dam, our next stop is Gatlinburg. My hiking partner and I will separate. He is spending several days with his family. I will take a zero day and then hike alone until we meet later on the trail or I find another partner.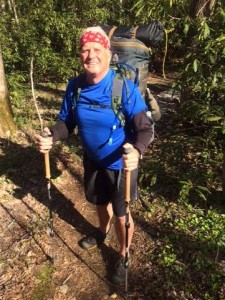 My passion is strong and my commitment is steady. Still developing stamina both mentally and physically. I'm told we  will get a break in Virginia with less elevation and more distance each day. I hope to double my distance this week as compared to when I started in Georgia.
"There will be a few times in your life when all your instincts will tell you to do something, something that defies logic, upsets your plans, and may seem crazy to others. When that happens, you do it. Listen to your instincts and ignore everything else. Ignore logic, ignore the odds, ignore the complications, and just go for it." -Judith McNaught
Please consider supporting Phillip in his Hike for Hope. All the proceeds go to HopeQuest, to help individuals overcoming addiction. Click here!