A recent client's reflections on what faith has meant to his recovery.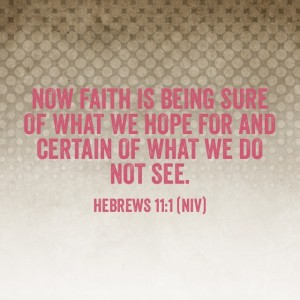 "Faith has changed everything.  I know I wouldn't be where I'm at without Him.  I don't think I would have finished the program. I feel like He's brought me here.  I don't have the same wants like I used to.  It's a new way of thinking. I feel like I'm a new person.  If He's brought me here and brought me through, then I know He can help me out there."
At HopeQuest we strive to be both clinically effective, and equally Christ centered.  Christ is a vital focus for staff and clients as we all try to be more like Him.  Many of our clients, as they are giving their final remarks on their experience at HopeQuest, note how recovery without faith is impossible.  Truth is, LIFE without faith is impossible. We are so thankful that we are able to instill this concept in our clients as well as apply it to our own lives.  As you go throughout your day, is Christ a vital part of what you are doing?