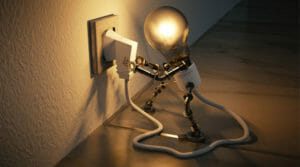 We always have many things happening at HopeQuest and we try to keep our friends and partners informed and engaged.  We would like to take a few minutes and briefly share the ways you can stay connected with us!
Our website had a big facelift last year and is a great way to connect with us.  The site has a great deal of information available about our programs and other resources.  The tabs labeled "What We Treat," "Treatment Programs," and "Training and Consulting" found on the front-page share more about who we are and what we do.  To make a donation or volunteer your services please click on the "About Us" tab and scroll through the drop-down menu to "Donate or Volunteer." 
On the HopeQuest Blog, you will find general articles of interest, happenings, and announcements. Additionally, "weekly" highlights from our support groups such as TREK, Walking Free, and Journey are also posted here along with snippets from program materials that offer help and insight to recovery living.
If you want to read more posts specifically about Trek, Walking Free, or Journey, simply click the highlighted tag at the end of the post.
Social Media
If you are on the go, social media makes it super easy to stay connected and engaged.  Follow us on Facebook, Twitter, Instagram, and LinkedIn.
General program and ministry information is available here, as well as encouraging and informative Posts and Notes for you to engage with…
Tweets throughout the day for you to connect with….
Here you will find pictures of the campus, volunteer work, events, and other things to engage you….
If you do have a LinkedIn account, consider connecting and engaging with us professionally!