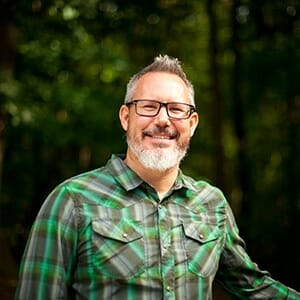 Gant Garner, M.A.C.E, serves as the Ministry Development Officer of the HopeQuest Ministry Group. Gant's professional background includes several church staff positions, as well as several years in marketing and business development roles such as VP of Business Development, Agency Manager and five years with the HopeQuest Ministry Group. Gant's own personal journey led him to use his business development skill set to provide support and resources for HopeQuest. Gant oversees the admissions, marketing and development teams at HopeQuest.
Gant has a heart for seeing individuals and families experience a life free from addiction and believes that people are worth the investment of recovery.
Gant has a B.S. Degree in Marketing from the University of Tennessee at Chattanooga and a M.A.C.E. in Leadership Development from Southern Baptist Theological Seminary in Louisville, Kentucky. Gant and his family currently reside in Woodstock, Georgia.