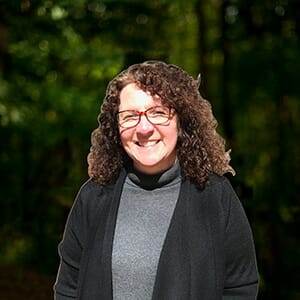 Adriana was born in Havana, Cuba, soon after the island came under communist rule.  With her family she came to the US in the early 1960s. She grew up in the US, but has also lived in Central and South America, as well as in Germany. Adriana earned her bachelor's degree in Psychology and Religion from Baylor University and her master's degree in Counseling from Boston University.
With over 20 years experience as a counselor, educator, and consultant, Adriana has administered programs in churches, K-12 schools, and higher education, as well as in military and mental health settings. She has practiced as a Christian mental health therapist in private practice, educational, behavioral-health, military, counseling, and psychiatric programs.
Adriana specializes in helping her clients develop a sense of purpose, integrity, and joy consistent with Christian truths and values. Her focus in counseling is to promote deeper connection with God, to strengthen relationships, and to catalyze healthy personal growth and wellness.  A native Spanish speaker, she has written for several Spanish language Christian magazines. She is also a speaker and spiritual formation retreat leader.  Adriana is a Licensed Professional Counselor and Certified Professional Counselor Supervisor in Georgia, as well as a National Certified Counselor.
Adriana and her husband Matthew live in the Acworth area and have two daughters. She and Matthew have served in church lay ministry their entire married life.  Adriana enjoys reading and traveling with her family.